How to Avoid Injury at the Office Xmas Party
My office had our holiday party on Friday afternoon. We always have our party during the day which spares several of us the additional task of trying to find a date to accompany us as well as the possibility that we may become a little rowdy showing that we may need a little counseling ourselves. This year we decided to paint pottery, cater in food from the local Olive Garden, and contribute to a tasty dessert buffet. I'll consider the party to be a success.
I know that many of you have already survived (hopefully) this year's holiday party, the following article from the AP is for those who have yet to celebrate. Heed this advice from the British. Have Fun! Be Safe!
"Warning: Christmas Parties Can Damage Your Health"
LONDON - British workers have been told: Have a Merry Christmas - but skip the mistletoe, don't dance on the desks, and definitely don't perch bare-bottomed on the photocopier. Such are the horrors of the modern British office party highlighted Friday in a welter of advice which, to some minds, would kill the fun.
The Trades Union Congress and the Royal Society for the Prevention of Accidents advised:
- Nix on candles, flaming drinks or puddings, and cigarettes.
- Be careful with the Christmas trees, which injured a thousand Britons in December 2002.
-
Book your bash at a hotel, bar, or restaurant , where facilities are designed for people having a good time.
-
"Keep fresh party food in a fridge, and don't leave it out in a hot office all day. Remember to keep fresh and cooked meats separate. Prawn vol-au-vent poisoning could see half your colleagues off sick until the New Year."
- Skip the mistletoe. Other than the berries being poisonous, a sexual harassment case is no fun.
- "No dancing on the desks. It could do you and them a lot of damage. Likewise,
the boardroom table is meant for weighty documents, not overweight executives."
- Use paper cups, not glasses.
- Use stepladders, not swivel stools, to hang tinsel and misteltoe, which should not be hung near heat.
- "Keep an eye on others who may drink too much. Alcohol makes some people aggressive rather than friendly. The party will be spoiled if it ends up in a punch-up or harassment complaint."
- No indoor fireworks.
- "Resist the temptation to photocopy parts on your anatomy - if the copier breaks, you'll be spending Christmas with glass in some painful places."
Such advice provoked resentment.
"The purpose of Christmas parties is to encourage team spirit, encourage relationships, and so on," said Nick Goulding, chief executive of The Forum of Private Business,
"If you tie them down with pettifogging regulations, you really undermine the whole thing that you're trying to achieve."
"It is like using a sledgehammer to crack a nut," Goulding said - perhaps highlighting a potentially dangerous practice overlooked by the Royal Society for the Prevention of Accidents.
"We are not being party poopers," said the Society's Roger Bibbings. "Some sensible safety precautions will allow people to have a great office celebration without having to call in the emergency services."
Two other organizations had different gloomy views of office Christmas parties.
Office angels, a recruiting firm, said four out of five workers - in a survey of 1,000 in Manchester, England - would like to have time off in December to shop or participate in childrens' events, rather than go to a party.
OfficeTeam, another recruiter, reported a survey of 2,400 which found that one in three workers dreaded the parties, and one in five feared they might damage their careers by getting drunk and misbehaving.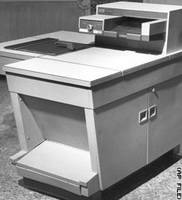 (Photocopiers are not for amusement...they can be very dangerous if used incorrectly...)
I just want to add a "Congrats" to a friend who actually did become intoxicated at her office holiday party, which was hosted at a local hotel. Instead of drivinghome, she got a room by herself there. They gave her an executive suite, complete with jacuzzi, terrycloth robe, sleep mask, linen spray, down comforter, and feather pillow, when they ran out of king rooms. She told me that she felt like Julia Roberts in "Pretty Woman." The best part of the whole thing? She only got charged $67! Go, Court!