Saved By The What??
So, here it 'tis...the BIG BIRTHDAY UPDATE!! Try to contain your excitement...
Friday
- I had a lovely dinner with family and then crashed out at home. I've still been dealing with this ear infection that definitely has slowed me down. Plus I knew that I had to rest up for the long weekend ahead...and long it was...
Saturday
- I was ill in the morning so I slept in as long as possible. My mother and I ran some errands, did a little shopping, and then headed
here
for massages. Excellent! I then went and got a pedicure, which now looks awful because I made the mistake of wearing shoes that weren't open-toed. Saturday night some friends and family and I got together to play in a trivia event to raise money for the high school that I attended. We came in fourth from last...not so good. After trivia, the adventure began. Regena, Jamie (who hasn't been out in almost 2 years...) and I headed out to one of the local bars with a massive dance floor. We just wanted to throw our purses and shoes in a circle and dance around them as ladies often do. Of course, being on anti-biotics for my ear-infection, I couldn't drink anything, but I never need alcohol to enjoy myself. Jamie, on the other hand, drank enough for both of us so it was covered. Lisa and her new friend, "SuperJake" showed up and Joe joined us a bit later. We even managed to get him out on the dance floor at one point...Amazing! (Stay tuned for pictures...) The highlight of the evening had to be this...
HA! I met Screech! How fun is that? How lame is that? He was performing at the Funny Bone comedy club that was located inside the entertainment complex where we were celebrating. Let me tell you, he may have bombed inside, but outside he was making a killing! He was selling autographed headshots of himself for $20 and autographed Polaroid pics for $10. I have to admit, I'm a sucker for B-list celebs and it was my birthday so I did pay the money for the picture...but it's almost too much fun, isn't it? It would have been even more fun if Slater was there too, but, c'est dommage, no such luck.

Sunday - The sojourn continues...I sped off to St. Louis to meet Winter and Bill, the filmmaker. If you haven't watched the trailer or aren't yet familiar with the project, check it out here. I did a short interview with him about how Winter and I met and our "undefined" relationship and the like. It was quite fun. Winter suprised me with AN IPOD MINI! After trying to give it back several times, he convinced me to keep it and I'm glad that he did. It's better than a new boyfriend...heh.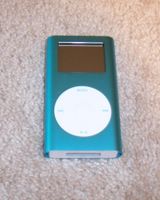 I LUV U IPOD !!!!

Winter, Bill and I met up with our old friend Louis and his friend at a Starbucks in Webster Groves. Bill wanted to talk to Louis about his connection to Winter. There was one more new Starbucks in the area that Winter needed to visit so we headed off for it. Winter complained about my driving and I complained about the effects that the caffeine was having on him. It was just like old times! Of course, the whole world is going to get a taste of it when the film is released next year. Winter got a little upset when I couldn't find the entrance to the Starbucks parking lot quickly enough so he took it upon himself to just jump out of the car, run across the street, jump like a fool on the median, down into the ditch, and then in and out of the store before we even had a chance to get into the parking lot. I felt bad because I knew that Bill wanted to get a play-by-play of Winter's routine. Anyway, Winter and I took Bill to the airport to catch his flight and headed off to dinner. I knew that Winter hadn't been feeling well, but he stated that he was really nauseated after dinner so we cut the evening short. If you know me on a personal level, you know about my emetophobia so I was prepared to get the ailing Winter out of my car as quickly as possible. We checked into the hotel and we were asleep by 8pm.

Today - We woke up this morning, and despite my efforts to sleep in or lounge around a bit before heading off to breakfast, I was forced into the shower and we were off to The Cracker Barrel, my favorite place in the world for breakfast. After that it was time for us to say our good-byes once again. We were getting good at it. I used to cry, now we just hug, and Winter dashes. I stopped to get gas and later found out that Winter followed me into the parking lot of the gas station to get one last hug. Usually that was my routine. Unfortunately, we missed each other. I decided that I wasn't going to waste a perfectly good day off so I navigated my way back to the Galleria where I purchased a couple of new shirts, some thank you cards, and "socks" for my ipod. Very Exciting!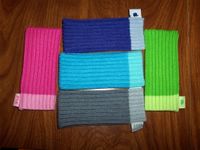 Socks for my ipod

Cozy little ipod