Celebrity WTF??
So, it seems as if Kenny Chesney and Renee Zellweger got married on Monday in the Virgin Islands. This could be the most unexpected celeb match-up for me since Bennifer. I have to give the new Mrs. Chesney props, based on the last group of famous guys she's been with, I think she's settled with the best looking. Mr. Chesney on the other hand...well, I suppose that he really, really likes horses...and women who kinda resemble them. Ouch! Um, Congrats!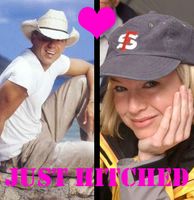 Speaking of Ben, he and Jennifer #2 are expecting their first child in November. Such "Daredevils"!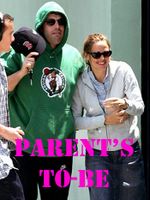 Tara Reid and Tommy Lee...I can't really think of anything witty to say. No jokes here, they're both a little slutty, perfect match. I think that it's official, however, we now know that Tommy is definitely a boob man.
Britney
got dissed
over the weekend when Madonna turned down her offer to become Fetus Spears' godmother. When I think of someone to be a good influence on my child and help guide them spiritually in the right direction, who wouldn't think of Madonna? Oh well...maybe Britney can just give Christina a call. She's got values a-plenty.
I haven't seen the flick, but rumor has it that Paris Hilton is offed in "House of Wax". I've also heard that in theaters around the country, the audience bursts into applause at her demise. Here is one of the promo shirts for the movie...clever.